Sleigh bells ring, are you listening?
In the lane, snow is glistening
A beautiful sight, we're happy tonight
Walking in a winter wonderland
Most people will know this song – Winter Wonderland. Originally the song was written by Felix Bernard and Richard Bernhard Smith in 1934. First recorded by Richard Himber this hugely popular song has been covered by many many artists.
Any idea how many times Winter Wonderland has been covered? You know it's got to be a lot, because it really is very famous. It probably features on most Christmas albums as a classic song. Any ideas?
The answer is Winter Wonderland has been covered over 200 times!
Song Origins
According to Spinditty, Richard Bernhard Smith suffered from tuberculosis as a child. As a result he was largely confined to his room and could only watch children having fun in the snow scape below. He penned his thoughts and feelings into a poem which was later set to music. Poor Richard eventually died of his illness at only 33 years old. It is nice to imagine that the sadness of his story has been vastly over shadowed. He has left behind a musical gem that has survived long after his death and is beloved by many.
Let's take a closer look at some of the most popular cover versions of the song…
Darlene Love
Released in 1964, Darlene Love brought out this delightful, 60's girl group style version. The track was featured on Phil Spector's "A Christmas Gift For You". It's impossible to sit still when this rendition comes on the airwaves or in a movie soundtrack. Darlene with her distinctive, powerful voice has been listed in Rolling Stone magazine's 100 greatest singers of all time and 2011 she was inducted into the Rock and Roll hall of fame.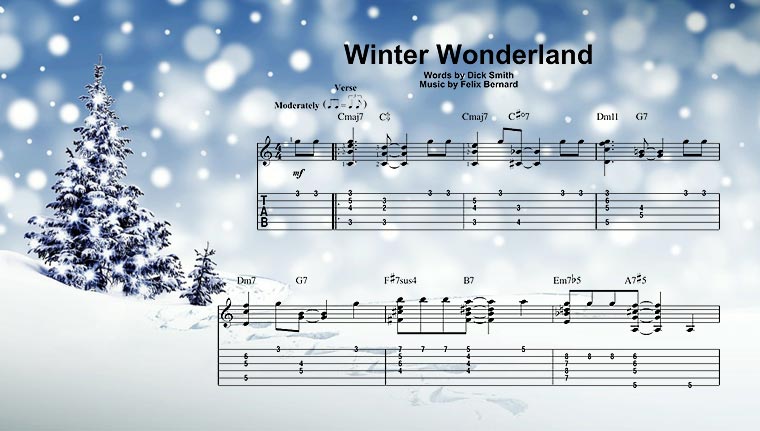 Dean Martin
In 1966 Dean Martin released "The Dean Martin Christmas Album." With his recognisable, classic easy going style the album was a hit. He sold 850,000 albums in December 1966.
Tony Bennett
Just two years later in 1968, Winter Wonderland was covered by popular singer Tony Bennett. The track was included on his first Christmas album "Snowfall: The Tony Bennett Christmas Album." The album was released in 1994 and again in 2007.
Michael Bublé
Our modern day crooner, Michael Bublé has a smash hit Christmas album. Released in 2011, his 7th album topped the charts and so far has sold over 12 million copies around the world. The album featured covers of many popular Christmas songs such as "Santa Claus is Comin' to Town",  Winter Wonderland appeared on the deluxe edition of the album along with Frosty the Snowman and Silver Bells.
Other famous artists who have covered this track include Leona Lewis, The Andrews Sisters, Perry Como, Rosemary Clooney, Louis Armstrong, Ella Fitzgerald, Doris Day, Elvis Presley, Willie Nelson, Kool and the Gang, Robbie Williams, and many more!
The fact that it has stood the test of time demonstrates what a beautiful sentiment this song embodies. No doubt Richard Bernhard Smith would be extremely proud of the longevity of his words.